💡
Trading in stocks is not an easy thing for everyone, trading in stocks is like buying a small part of ownership. In today's digitalization world trading in stocks can be done online, you do necessarily need not to go out. By learning and researching the stock market, you can learn to trade through various sources.
In the recent years, there is a high competence level among investors, there are numerous platforms to invest in stocks where they stand out in all the categories
to the saying of Peter Lynch, "know what you own, and know why you own it" investing on stocks when everybody is talking about them and investing on it is of no use but rather understanding and investing in them and understanding why you invested. Sometimes investor has to sell those stocks which do not suit their investment style.
1. 7 most trending apps are :
1. Zerodha kite

Zerodha is best for an all-in-one stock trading solution. Kite is offered by Zerodha, it has about 4.2 stars, and it offers a wide range of stocks to invest in. its extensive charts will make it the beginners easy to evaluate and understand market conditions, and it keeps you updated with all the upcoming events. It's an easy to use mobile app with ₹20 per order on intraday and F&O trades with free equity delivery
Key features :
Can be used in multiple languages
Cheapest brokerage with absolutely free fees on all direct mutual fund investments
Can be used in a browser or mobile app
It uses Omnesys API, RMS, OMS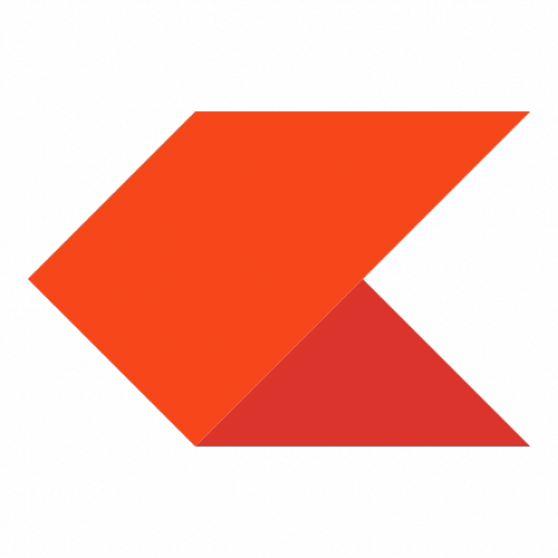 2. Upstox pro app

Upstox Pro app gives you multiple choices in investing with an easy interface, it has about 4.4 stars, investors who are interested in trading in mutual funds, stocks, digital gold and much more can invest in the upstox pro app which gives easy buying and selling of stocks with 5x equity with no commissions and accounting maintenance and ₹20 for all intraday and F&O
Key features :
Easy to understand
Notifies you of the prices of your pinned stocks
It is backed up by personalities like Mr Ratana Tata
Registered with SEBI, BSE, NSE, CDSL and MCX
3. Groww app

It's the best trading app in India with 4.3 stars which is dully reliable and secure. It can be used on both web and mobile platforms. This app is useful for those who want to track their portfolio and goals. The option for investing in gold, stocks, mutual funds, fixed deposits and more are available with advanced study of charts to study the market trends with ₹20 on brokerage
Key features :
No account opening and maintenance charges are applicable
It's a learning resource
Can cancel or stop ongoing SIP
It is certified with SEBI
4. HDFC securities

HDFC securities are the stockbroking arm of India's largest private sector lender. It has 4.3 stars which are best for trading in global stocks, digital gold, equities, IPO and commodities with 24/7 access to the portfolio. It also helps you to make. It helps you to invest in global stocks. It's a 3-in-1 with a savings account, trading account and Demat account with ₹25 brokerage charges for equity delivery, equity intraday and futures.
Key features
There are no account charges
There are smart options to place your order like bracket order, basket order etc.,
Advanced portfolio tracking
Tracks the best price for buying and selling your order across the globe
6. Stock edge

Stock edge is a trading platform with 20 lakh+ clients and has 4.4 stars. It helps to educate investment by putting forward the research and analytical tools to provide an investment strategy based on your goals. You can research up to 5000+ stocks, the modes to learn this includes webinar and online training
price in purchasing the plans are
• StockEdge premium: ₹399 per month
• StockEdge Analyst: ₹999 per month
• StockEdge Club ₹1499 per month
Key features
Best for stock market analytics
Has advanced charts to study market trends
Research tools
Scanning features 6.

7. IIFL marketing trading app

It is easy to use an app with 4.1 stars, which helps you to trade in equities, F&O, currencies and commodities. It is highly a mobile recommended app for trading. It's the best trading app in India. It has a lot of features which offer free research tools to study, and free research reports etc., It has zero brokerage charges on equity delivery with ₹20 per executed order for intraday, A&O, currencies and commodities
Key features :
It provides tools to study market research and market trends
Easy buying and selling of stocks
Best for free research reports
Lets you cancel the pending order
Notifies about market news

💡
Disclaimer: The information provided in this article is solely the author's opinion and not investment advice – it is provided for educational purposes only. By using this, you agree that the information does not constitute any investment or financial instructions. Do conduct your own research and reach out to financial advisors before making any investment decisions.
Join our Community Today to Trade
Flock of Passionate Traders to Simplify Technical Analysis for all Traders out there.
Join Us
I'm a content creator and data analyst at rapidezwriter with over a year of experience in SEO and SMO. I am also a part-time blogger at blogtanist, skilled in research and information accumulation.
follow me :