Xiaomi's Civi series is a new series created specifically for female consumers. In theory, the second generation should be superior to the first, however this does not appear to be the case.
1. Design
Let's start with the appearance: the body is still light and slim, but heavier than the previous version, but the change is barely noticeable. I suggest this white the most of the four colours since the blue is too cheap, the black is too conventional, the pink and last year's one are identical, and only the white is unique.
Not only does it have a wave-like appearance, but it is also rough to the touch. They believe Hello Kitty inspired it, but whatever the case may be, it's pretty pleasant to touch. The camera module design appears to be copied from elsewhere, but it's rather great. The largest step back in the design of Civi 2 compared to the original generation is the switch from metal to plastic, which makes it seem and feel poorer than Civi 1.
Related: Best Phone under 15000 in India (2022)
2. Selfie Camera
Given that it is a phone aimed at women, it is crucial to assess how well it is at capturing selfies.This time, Civi 2 retains the first-32MP generation's autofocus front primary camera, but now adds a 32MP ultra-wide angle front camera with no autofocus. Two Dual-tone LED flashes surround them as well.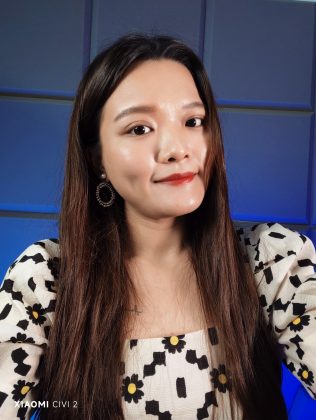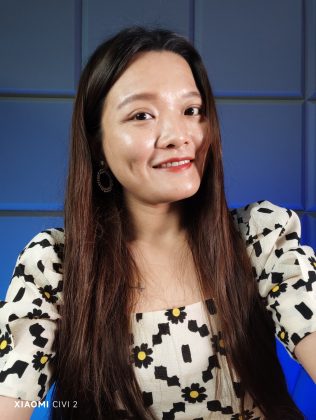 Related : iPhone 15 Ultra : Leak Of Apple's New High End Monster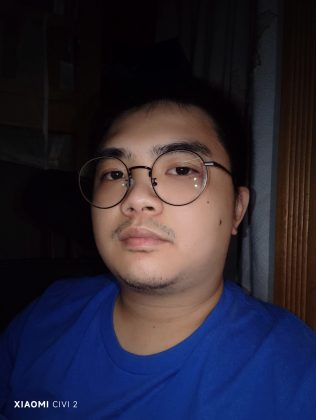 When all you need is a selfie, the front primary camera performs just as well as its predecessor, with focusing allowing every aspect of your face to show up flawlessly in the shot. Civi 2 still has two beauty effects: one that keeps some skin texture and another that makes your skin incredibly smooth and white. Except for the vast field of vision, the ultra-wide camera hasn't changed much, so we won't go through it again.
Related : How to get YouTube Unblocked
3. Rear-view camera

The back camera has been significantly improved, with the IMX 766 and new 20MP ultra-wide camera already outperforming many phones in its pricing range. The primary camera is our old buddy, functioning similarly to the Xiaomi 12 and producing consistently outstanding images. Because there is no OIS, your hand must stay stable on the phone at night or you will receive a fuzzy shot.
Main cam4 of 4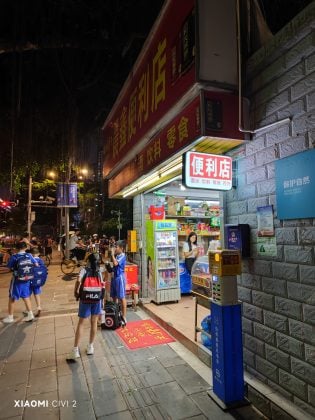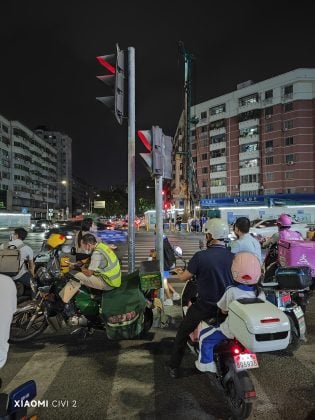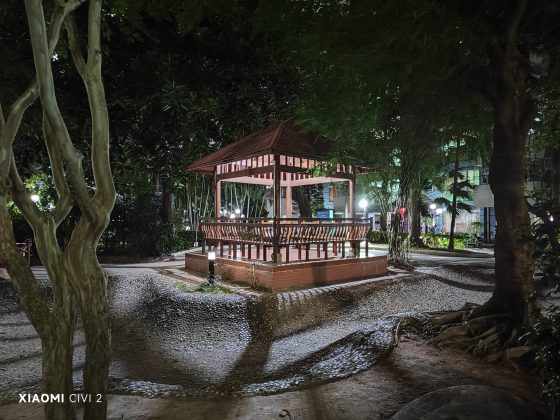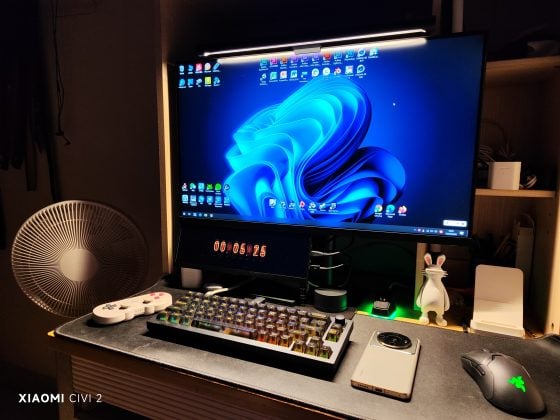 The ultra-wide camera now has more pixels as well as a higher contrast due to the updated algorithm. The mood is fantastic, especially in the night scenes. It does not appear as bright as other phones. It makes night scenes appear to be photographed at night.
Related : GTA 6: All we know so far
4. Gaming and benchmarking

As you can see, it is worth purchasing if you are simply interested with the style and photo users. However, if you care about other aspects, it may have to disappoint you. Let's start with performance. The Snapdragon 7 Gen 1, which used Samsung's 4nm technology, performs poorly.
Expect little from its gaming capabilities, like with the previous generation; running PUBG smoothly is its limit. The Genshin Impact test was only run on the grass at Mondstadt, and even with medium graphics, the processor couldn't keep up. The temperature isn't too high, and neither is the frame rate.
Related : Vivo updates foldable phone X Fold+
5. Display

The screen is similarly mediocre, with a 120Hz FHD+ resolution that is roughly the same for everyone at this price point. The most notable is the "Dynamic Island" Android version. Despite being the first dual-punch-hole screen since the iPhone 14 series, I don't believe the Civi 2 is a knockoff of the iPhone 14 Pro. Xiaomi did not develop any interaction design or animation for this area because of the lengthy process from concept to manufacturing. The flash on both sides also prevented it from putting the punch-hole on the side, so that's most likely a coincidence.
6. Charging & Battery

The battery, like the Civi 1, is 4500mAh, and the battery life is as indicated in the image, which is average. The charging power is raised to 67w, and the charging time is reduced to 10 minutes to charge 32%, half an hour to charge 83%, and 42 minutes to completely charge. One thing that is less appealing is that the speakers have been altered from stereo twin speakers to a single speaker. This is, in my opinion, a significant step backward. (Please watch the video for speaker testing.)
Related :Flipkart Big Billion Days Sale 2022: Deals on top gaming laptops
7. The bottom line
I've created a table that clearly shows where Civi 2 has progressed and regressed. So whether you should suggest this phone depends on whether you can live with its flaws. According to Carries' remarks, she adores this phone. Because it can improve the aesthetics of her selfies. So, what are your thoughts? Would you purchase it?
Buy us a Coffee
If you like what you see, consider supporting our work -- for just the cost of a cup of coffee.
Support
Like our content? follow us on other platforms!!
I'm a content creator and data analyst at rapidezwriter with over a year of experience in SEO and SMO. I am also a part-time blogger at blogtanist, skilled in research and information accumulation.
follow me :